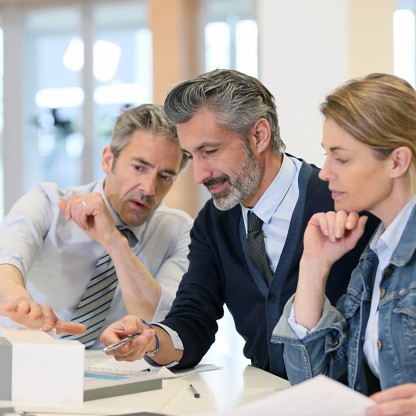 Responsible for making sure products, materials and the overall approach to a project meets the legislative requirements of the market.
This is along with any economical, time or practicality requirements of the end user; coupled with the often challenging requirements of the installers in terms of budget and availability of materials – specifiers face many complex issues, and play a key role in shaping the construction market.
Due to their involvement and status within a construction project, specifiers, and in particular architects, are often a key audience of any construction research project. We have conducted many research projects with specifiers, from product/concept testing to large scale market sizing work. We have utilised both qualitative and quantitative techniques to engage and research this audience, using our in-house telephone unit to conduct hundreds of telephone interviews, along with more in-depth face-to-face methodologies to really explore the views of key specifiers in the construction market.
Architects
Architects have a wealth of experience in directing the construction market. A key focus of architects is to make sure that legislation and quality is met throughout a build. Working closely with the installers, architects must also balance the tight restraints that installers face in terms of budget and availability of materials with the legal requirements of a project.
Architects are very qualified individuals, and we are familiar with the often technical terminology used by them, which enables us to really engage them in topics relevant to their profession, and ensures we use suitable language for their line of work. Being aware of the pressures architects face, our team is able to reach this audience productively and suitably, which results in very insightful and actionable results for our clients from one of the key groups in the market.