All projects conducted by DJS Research Construction are led by our Research Directors, James Hinde, Charlotte Sykes and David Marchant from start to finish. Between them, they have a wealth of experience in researching the construction market.
All projects will then be managed by one of our experienced construction experts, with support from Executives throughout the project.
Meet the experts & specialists…
James Hinde
Research Director
James has close to 20 years' experience conducting research in the construction sector for companies such as Saint-Gobain, Kingfisher, British Gypsum, Wolseley Group, DuPont (Tyvek and other brands), Ironmongery Direct and Sprue Safety Products. This has been predominantly focused on speaking to trade audiences, specifiers and merchants to help companies in the sector with new opportunities. James has also conducted research with consumers on construction subjects such as energy efficiency glass or landscaping products. James has a broad view of the market and understands the challenges associated with completing successful research projects in this sector.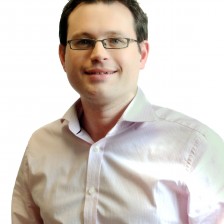 David Marchant
Associate Director
David has over 10 years' experience in conducting qualitative and quantitative research. Within the construction sector he has worked with a wide range of audiences internationally including tradespeople,  house builders, structural engineers and OEMs. David has conducted research in this sector across the world for clients such as Caterpillar, Tarmac, Kingfisher and various global corporations supplying raw materials and products to the construction industry. Research areas include stakeholder research, customer satisfaction research, market sizing and competitor analysis.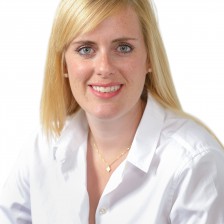 Charlotte Sykes
Research Director
Having started her research career in 2009, Charlotte has quickly become an expert in B2B research, with a particular emphasis on construction. She regularly conducts both qualitative and quantitative research for leading clients such as Saint-Gobain, for whom she has lead research projects over the past 3 years. Her recent research has included new product development, communications testing and customer satisfaction work with a range of audiences throughout the construction process, from specifier to end client.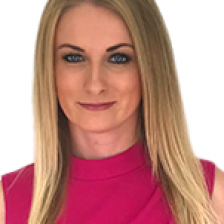 Kelly Neild
Research Manager
Kelly joined DJS Research in July, 2016 and since then Kelly has worked on a range of quantitative and qualitative projects with both B2B and B2C audiences across various sectors. Specifically, Kelly has worked on various construction and industrial projects for clients such as Saint Gobain and DuPont. Kelly is the panel manager for an online research community comprised of electrical contractors, specialist tradespeople, builders and other general construction contractors.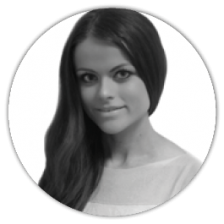 Emma Lay
Research Manager
Emma joined DJS in December 2014, having previously worked in research, as part of the strategy team for one of Manchester's leading media buying & advertising agencies. Since joining DJS Research, Emma has become involved in a wide range of construction projects, with key clients including British Gypsum, Saint Gobain and Glenigan. Emma has managed construction research projects both domestically and abroad, travelling to international markets to conduct and oversee fieldwork in this sector. Emma is particularly experienced in conducting qualitative interviews and focus groups, with audiences including both senior and specialist construction professionals as well as installers and end users.